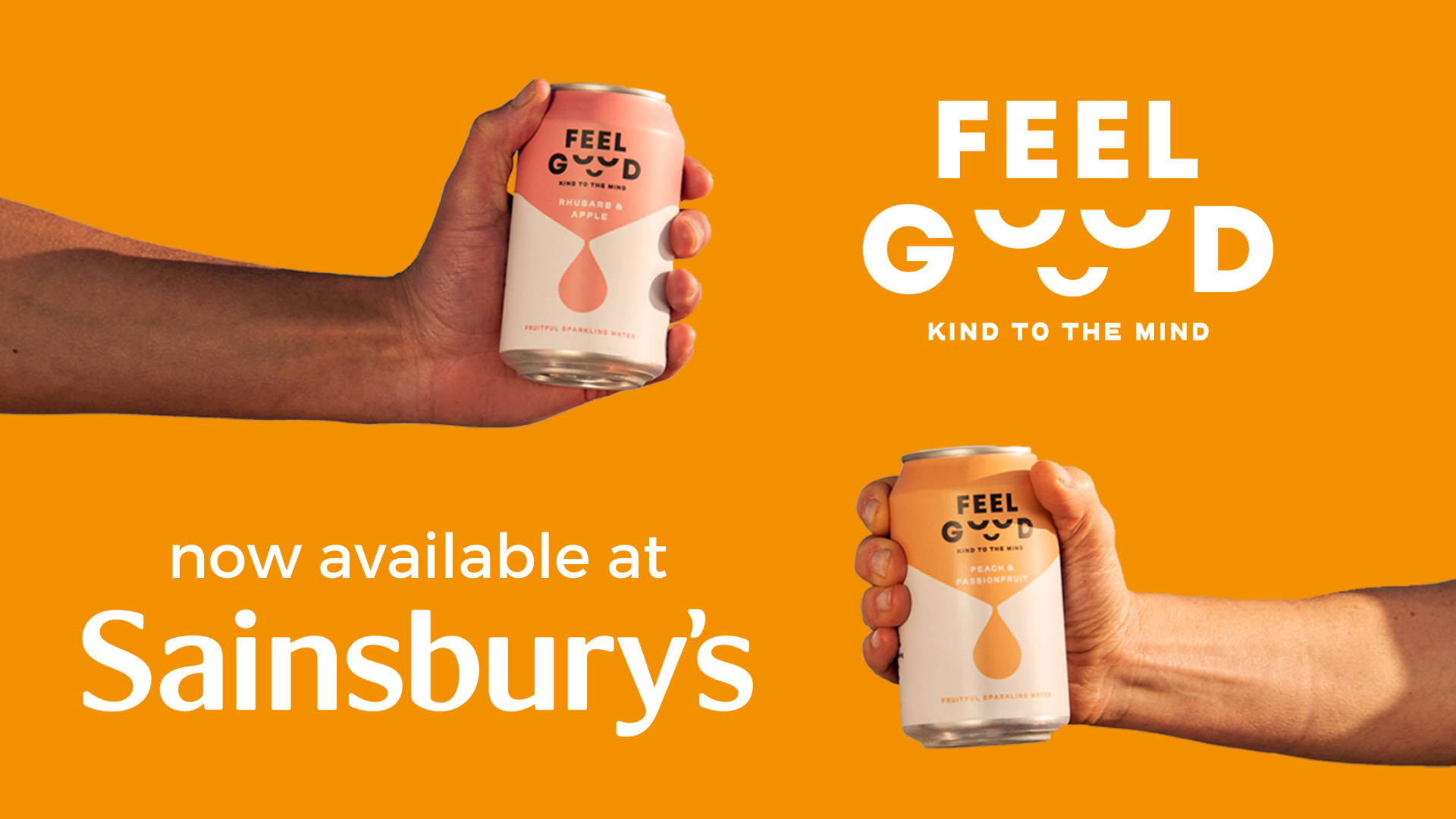 Now Available at Sainsbury's
We are ecstatic to announce we are now stocked in the mighty Sainsburys! We have happily settled in on the shelves of nearly 250 stores across the country making us more accessible than ever before.
Simply find a store name near you and use the store locator button below to find it's exact location.
| | |
| --- | --- |
| 2327 | Abbey Wood |
| 646 | Alperton |
| 2010 | Alphington Rd |
| 723 | Altrincham |
| 634 | Apsley Mills |
| 832 | Archer Rd |
| 2054 | Ashton Moss |
| 666 | Badger Farm |
| 673 | Bagshot Rd |
| 506 | Balham |
| 894 | Bamber Bridge |
| 642 | Banbury |
| 2267 | Bangor |
| 674 | Barnstaple |
| 608 | Barnwood |
| 5 | Bath |
| 569 | Beckton |
| 859 | Beeston |
| 426 | Biggleswade |
| 2199 | Bishop Auckland |
| 752 | Blackhall |
| 541 | Blackheath |
| 2319 | Blackpool |
| 2290 | Bognor Regis |
| 2835 | Bolton |
| 2231 | Braehead |
| 505 | Bramingham Park |
| 544 | Brentwood |
| 2716 | Bretton |
| 669 | Bridgemead |
| 667 | Bridgwater |
| 2147 | Brighton |
| 686 | Brookwood |
| 652 | Burpham |
| 527 | Burton on Trent |
| 411 | Bury St Edmunds |
| 59 | Bybrook |
| 559 | Calcot |
| 649 | Camden |
| 560 | Cameron Toll |
| 773 | Canley |
| 775 | Cannock |
| 2286 | Carlisle |
| 2098 | Carrickfergus |
| 813 | Castle Boulevard |
| 2109 | Castlepoint |
| 407 | Chadwell Heath |
| 2071 | Chafford Hundred |
| 2625 | Charlton Riverside |
| 6 | Chichester |
| 664 | Chippenham |
| 226 | Chiswick |
| 688 | Christchurch |
| 526 | Clapham Common |
| 687 | Cobham |
| 8 | Colchester Ave |
| 815 | Coldhams Lane |
| 2239 | Colne |
| 434 | Coreys Mill |
| 789 | Court House Grn |
| 17 | Crayford |
| 229 | Cromwell Rd |
| 507 | Crystal Palace |
| 539 | Dalston |
| 2082 | Darlington |
| 885 | Darnley |
| 886 | Denton |
| 601 | Dome Roundabout |
| 523 | Drumchapel |
| 54 | Dulwich |
| 776 | Durham |
| 15 | East Grinstead |
| 893 | East Kilbride |
| 443 | East Mayne |
| 732 | Edenthorpe |
| 515 | Edgware |
| 2309 | |
| 744 | Ellesmere Port |
| 2271 | Ely |
| 677 | Emersons Grn |
| 444 | Enfield |
| 609 | Fairfield Park |
| 2233 | Falmouth |
| 2174 | Farnborough |
| 612 | Finchley Rd |
| 404 | Forest Hill |
| 727 | Fosse Park |
| 2658 | Fulham Wharf |
| 524 | Garthdee |
| 670 | Godalming |
| 422 | Hadleigh Rd |
| 803 | Hamilton |
| 62 | Hampden Park |
| 709 | Hankridge Farm |
| 869 | Hanley |
| 402 | Harlow |
| 406 | Harringay |
| 711 | Harrogate |
| 419 | Haverhill |
| 630 | Hayes |
| 116 | Haywards Heath |
| 2051 | Hazel Grove |
| 2268 | Heaton Newcastle |
| 2288 | Heaton Park |
| 657 | Hedge End |
| 556 | Hempstead Valley |
| 637 | Hendon |
| 600 | Heyford Hill |
| 2393 | High Wycombe |
| 2005 | Hoddesdon |
| 391 | Horsham |
| 500 | Islington |
| 847 | Keighley |
| 665 | Kempshott |
| 757 | Kempston |
| 635 | Kenton |
| 640 | Kidderminster |
| 631 | Kidlington |
| 683 | Kiln Lane |
| 2293 | Kings Lynn Hardwick |
| 2001 | Kirkcaldy |
| | |
| --- | --- |
| 602 | Ladbroke Grove |
| 28 | Larkfield |
| 503 | Leamington |
| 11 | Lee Grn |
| 2314 | Leicester North |
| 421 | Letchworth |
| 725 | Lincoln |
| 2023 | Liphook |
| 2254 | Livingston |
| 19 | Locksbottom |
| 567 | London Colney |
| 2310 | Longbridge |
| 706 | Longwater |
| 18 | Lords Hill |
| 433 | Low Hall |
| 418 | Luton |
| 58 | Lyons Farm |
| 2269 | Mansfield |
| 691 | Marsh Mills |
| 714 | Marshall Lake |
| 2092 | Matlock |
| 545 | Maypole |
| 715 | Mere Grn |
| 566 | Merton |
| 2175 | Milton Keynes |
| 2154 | Murrayfield |
| 2170 | Nantwich |
| 31 | New Cross Gate |
| 690 | Newbury |
| 409 | Newbury Park |
| 2169 | Newcastle U Lyme |
| 538 | Newry |
| 2665 | Nine Elms |
| 38 | North Cheam |
| 558 | Oldbury |
| 2059 | Osmaston Park |
| 801 | Paignton |
| 2153 | Penrith |
| 3 | Pepper Hill |
| 417 | Peterborough |
| 682 | Pinhoe Rd |
| 504 | Pinner |
| 441 | Pound Lane |
| 749 | Preston |
| 52 | Purley Way |
| 413 | Queens Rd |
| 72 | Rayleigh Weir |
| 604 | Redditch |
| 2325 | Redhill |
| 633 | Rhyl |
| 2011 | Rice Lane |
| 548 | Richmond |
| 742 | Ripley |
| 696 | Romford |
| 514 | Rugby |
| 2315 | Rustington |
| 2077 | Scunthorpe |
| 27 | Sedlescombe Rd |
| 2065 | Selsdon |
| 63 | Sevenoaks |
| 718 | Shrewsbury |
| 2242 | Slough Uxbridge Rd |
| 644 | South Ruislip |
| 2337 | |
| 2265 | |
| 2079 | Spalding |
| 415 | Springfield |
| 2061 | Sprucefield |
| 629 | St Albans |
| 661 | St Clares |
| 679 | Staines |
| 2195 | Stamford |
| 2041 | Stanmore |
| 2168 | Stanway |
| 812 | Straiton |
| 536 | Strand Rd |
| 745 | Stratton |
| 24 | Streatham Common |
| 2297 | Sunderland North |
| 2053 | Sury Basin |
| 2331 | Sutton |
| 753 | Swadlincote |
| 693 | Sydenham |
| 2052 | Tadley |
| 676 | Talbot Heath |
| 887 | Tamworth |
| 638 | Taplow |
| 2078 | Team Valley |
| 2002 | Telford |
| 516 | Tewkesbury Rd |
| 2324 | |
| 474 | Thetford |
| 403 | Thorley |
| 668 | Torquay |
| 2306 | Tottenham |
| 671 | Truro |
| 20 | Tunbridge Wells |
| 2131 | Upper Norwood |
| 2340 | W'ton St Marks |
| 2258 | |
| 69 | Wandsworth |
| 23 | Warlingham |
| 408 | Warren Heath |
| 851 | Warrington |
| 555 | Washington |
| 675 | Watchmoor Park |
| 680 | Water Lane |
| 2289 | Waterlooville |
| 2040 | Wednesfield |
| 648 | Weedon Rd |
| 2155 | Welwyn Garden City |
| 2181 | West Belfast |
| 40 | West Ealing |
| 26 | West Grn |
| 51 | West Hove |
| 57 | West Park Farm |
| 2302 | |
| 460 | Whitechapel |
| 2084 | Willesden Grn |
| 420 | Winchmore Hill |
| 632 | Witney |